The Wanderlust Experience
Welcome to Wanderlust
We can't wait to meet you!
At Wanderlust Bridal Boutique we aim to carry the love and comfort of our small town into every bridal appointment. Our pre-appointment consultation allows us to take a moment to get to know you and your wedding day vision so that we can provide excellent service from the moment we first meet.
Whether you choose to "Let the Dress Find You" or book one of our Private Bridal Suites, we are here to make all your Dress Dreams come true.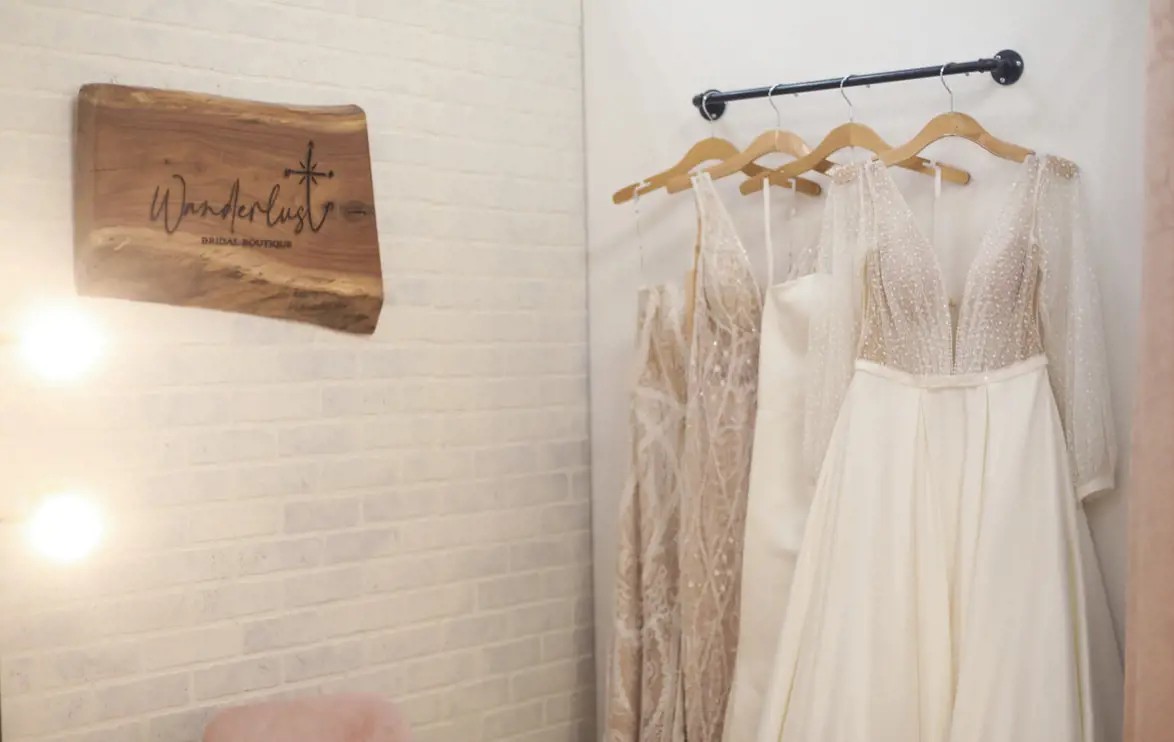 Private Bridal Suite
Escape from the stress of a busy store and be pampered with personalized service in our private bridal suites. With multiple options to choose from, we will provide the experience that is just right for you and your guests.
Learn More
Book An Appointment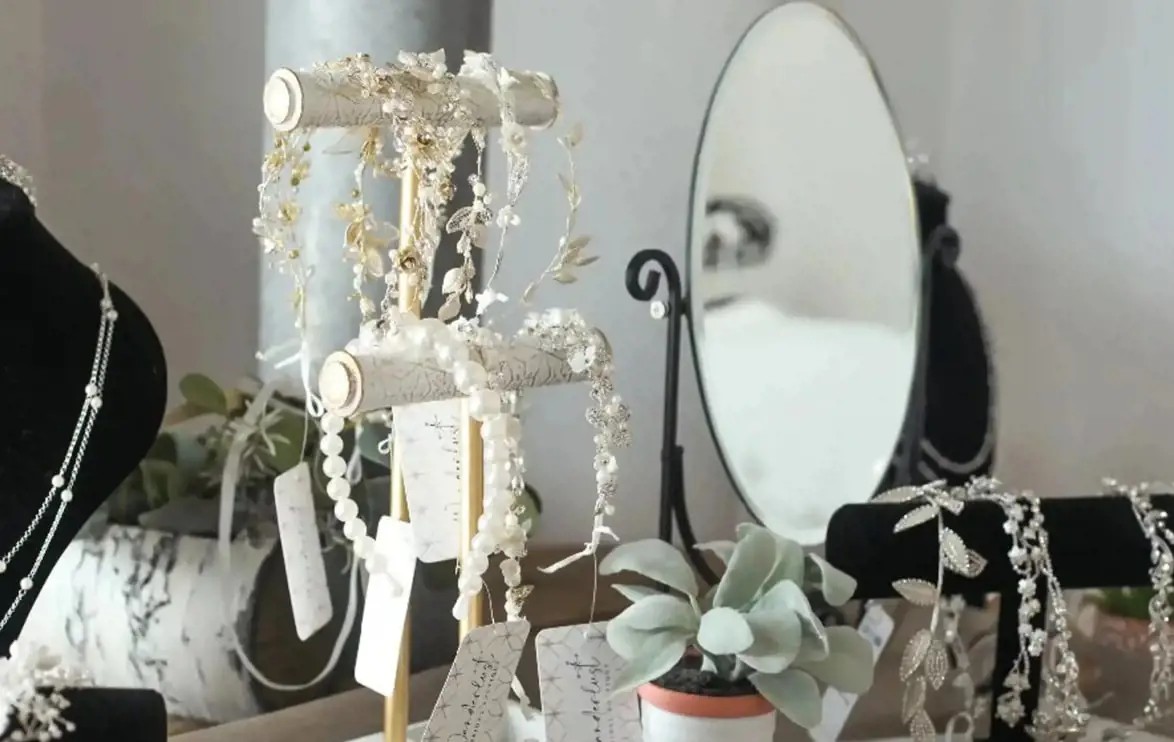 Let The Dress Find You
Enjoy the Wanderlust Experience from the comfort of your home with our in-home consultations. Keep it intimate or make it a party, we will work with you to ensure that your experience is as special as you are!
Learn More
Book An Appointment
Cancellation Policy
We understand sometimes schedule adjustments are necessary. We request you cancel or reschedule your reserved appointment with 24 hours' notice so we may offer your time to another bride as our availability is limited. There is a $25 non-refundable fee for no-shows and cancellations under 24 hours for Bridal Appointments
What To Expect:
Let's get to know each other
Understanding you and your vision for the day will allow your bridal stylist to customize your experience by pre-selecting a few gowns for your appointment making the most of your appointment time.
In-Store Bridal Consultation
Get ready to be pampered in your private bridal suite with your guests. Our spacious suites will provide you that intimate stress free environment that you long for.
Saying Yes to a WBB dress!
Once you've found your perfect dress the team will take care of all the details to complete your order while you celebrate with your crew.
Let the Dress Find You!
With a name like Wanderlust, you know we are ready to travel! Keep it intimate or make it a party we are ready to bring Houston's only traveling bridal boutique to you!
Tired of the traditional dress shopping experience? From our store to your home, we bring the boutique to you!
How Does It Work?
Process
Our Wanderlust Bridal team will meet with you during our pre-consultation appointment to discuss your wedding day vision and personal style, curating a selection of gowns and accessories just for you. On appointment day, a boutique staging area complete with full-length mirrors, bridal pedestal, accessories, and more will be setup right in the comfort of your home. Let's make your dress dreams come true and let the dress find you!
Package details
Our in-home appointment package includes:
Your Boutique Staging Area
Personal Stylist & consultation
6-7 wedding dresses, Veils, accessories
1.5 hour appointment time
Pricing
Package Price is $199.00.